Here at GM Diagnostics, we are proud to announce that we have taken over the service, spares and parts of Birmingham Granulators LTD!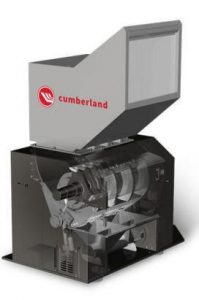 General Maintenance & Diagnostics ltd Based in Bolton take purchase the ongoing business activities of a large Midlands based company.
Gary Meekin, Managing Director of GMD has announced that they have purchased the ongoing business activities of Birmingham Granulators Ltd based in Tamworth.
We are delighted to be appointed UK Agents for the Cumberland range of new machinery.
Since 1939 Cumberland have been leaders in the industry for safety, quality and reliability and today Cumberland granulators and shredders support a wide range of applications, delivering efficient and reliable size reduction solutions for plastics processing, chemical applications and many recycling operations.
Cumberland was formed through a series of mergers, including Ball & Jewel (1977) and Nelmor (1978), whom today make up the Cumberland brand of size reduction equipment.
Additional Services we offer are as follows:
Fans and cyclones
Magnets
Dust extractors
Ancillaries
Granulator and shredder blades
Blade sharpening
Screens
Pipework
Bag stands
Our sales team will work closely with you ensuring you find the right solution to suit your product.
Please feel free to contact us on any of the numbers above