How well large machines are installed is vitally important to your business! It's a key part of putting the machinery into service. Here at GM Diagnostics, we are able to carry out the positioning and installation of most types of equipment. Such as injection moulding machines, extrusion lines incl. all down stream equipment, granulators and shredders.
All our engineers are RTITB fork truck trained as well as IPAF.
Machine Installations in Bolton
Proper machine installation is critical in order to maximise reliability and minimise maintenance checks. Only regular planned servicing to machinery will be required. This is to ensure that it's being maintained in an efficient state. Unprofessional machine installation will result in a rise of downtime, thus leading to reduced capacity and high operating costs. There are a number of procedures that our installation team follow step-by-step to provide a dependable service, such as; machine foundation, isolation, levelling and alignment.
There are basic best practices that must be followed. Your installation requirements vary depending on the type of machine and its function, but we can safely ensure that we will supply the correct service suitable for your needs! Whether you want to book a machine installation or need to speak to one of our team, get in touch today and let us know just how we can help you!
In the images below you will see one of our team building and installing a 95kw granulator for an injection moulding facility which manufactures automotive and building products.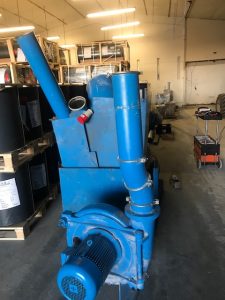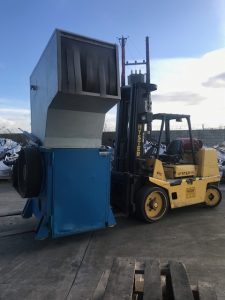 Bolton Engineers
If you're in need of any engineering services, please get in touch with one of our team today. Our engineers not only carry out machine installations, they're also trained to work on; granulator or shredder repairs, blade sharpening and on site hard welding.
Our office staff are available on 01204 937829 or fill in the online form and one of our team will get back to you.