We are happy that we can now announce that GMD have purchased the ongoing business activities of Tamworth based Birmingham Granulators Ltd.
The business name Birmingham Granulators Ltd will be retained by Tim Aaronricks who will now focus on second hand machine sales, special projects and consultancy work. Here at GMD we will focus on what we do best which will be the service and installation work, blade changes, in house blade sharpening and spare parts.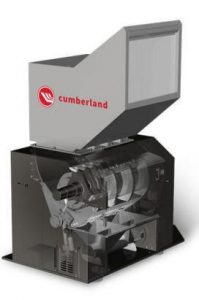 New partnerships for GM Diag
GMD will also become the exclusive agent for England, Scotland and wales for the Cumberland brand of recycling machinery a division of ACS Group. By working closely with ACS our aim will be to build a more prominent footing within the UK offering new equipment, back up service and spare parts.
The change over of activities will commence on 31st March and both parties have agreed that the main focus will be to ensure that the existing customers of Birmingham Granulators and GMD will continue to receive the same outstanding level of service they have experienced to date.
In preparation for the influx of the extra work load we have already employed one further engineer as well as taking the step to bring in Jill Webster to take over all the accounts and administration duties from Gary. This will release Gary back in to the sharp end of the business getting his hands dirty.
Plans are also being made to employ at least one more engineer in the coming weeks.
The website www.granulators.org and all relevant email addresses will continue to operate as normal and all enquiries will be dealt with by GMD. The main contact number of 01827 838840 will remain active.
All of us at GMD wish to thank Tim and Elaine at Birmingham Granulators for trusting us with the reputation they have built within the industry over many years.
We feel honoured and privileged and promise to look after that legacy.
To Contact Jill Direct call 01204 937 829 or email admin@gmdiag.co.uk